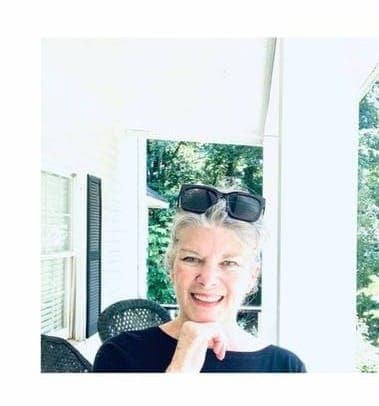 Hello!
I hope your week is going well! Can you feel the shift in seasons yet? When the temperature dips a few degrees, I think- Oh, it's almost here!' Fall is one of my favorite seasons. So is Spring. Yet, not every day of those seasons turns out to my 'Favorite Day'. I read an article in Inc. com by Joe Procopio entitled 'This is What Startup Burnout Looks Like'
Am I Burnt Out, no, I'm not, yet I have experienced these things. What Joe talked about was profound and true. He said:
It had stopped being fun a while ago… Not Everyday is Going to Be Your Favorite.' Joe Procopio
If you have a business or are dreaming of one. This will always be true. Mr. Procopio continued his story. One thing he said made so much sense.
'After every success, big or small, in business or otherwise, there's an immediate period of letdown equal in proportion to the magnitude of the work it took to get there.' Joe Procopio (emphasis is mine)
It took a year to create my online course– even though folks 'who knew' said it would only take 90 days! Nope. I had to learn more technology than I ever thought it would take. I'm a Plodder when it comes to something I believe in! And believe in my course? I certainly do! I also know my 'Why'. I love small businesses, artists and creatives. With 30+ years in Retail, doing everything from running my own shop, selling at wholesale, working with trunk shows and with large corporate stores in fashion, fragrance and even Home and Garden Shops- I Knew I had Knowledge to share.
Then, came launch time… the success of an actual finished course was followed by the dread of getting it off the ground. I had a plan. And the plans couldn't begin until I started posting about the Course! I am thrilled some folks agreed to become Founding Members and the first ones through were testers. Incredibly helpful people, I'll be forever grateful to them! For the time they've taken and tips they've given me to make it even better going forward. Still, that part was harder than I had expected. Why? Because, I had focused so long and hard to get it written, videoed, uploaded and the framework it takes to develop an online course- when it was done? It felt sort of like a letdown.
And, this- We count the cost of doing business in terms of the outlay of cash it takes to do business. That's a Known. What is almost never counted in the cost is the mindset, the emotions, the errors, the commitment, the underlying feeling of doubt- even the 'heart and soul' it takes to keep things going. Truth? That's part of the real Cost of doing business.
What about you?
Have you created a painting, a piece of jewelry, a course or created something else you've invested your heart in? Then, thought –
I'm not liking what I have to do now? To put myself out there.
Or Doubts arise. I'm too old, who will listen to me? I'm too young, I don't have enough experience. U don't have enough followers. Then…
Letdown occurs. This is what I've been struggling with? Is this all it is?
Now that my course has Students going through, it's a thrill. Still, my course is just now in Launch. As I was about to launch, I knew the drill- the first order of business was to get my mindset in the right place!
Then, I was asked to participate in a pilot program- basically about Mindset. This was extremely important for me. One suggestion was to make a Vision Board, something I hadn't done in years. Was the board about my goals for my course- actually there was only one portion on the board about that. Most of the rest? was about creating jobs. Yes, you read that right! Add in a few were personal dreams. And one was to make sure-
I surrounded my inner circle with Balcony People (another time, another newsletter). I also went back through some updated segments of an Online Course I began in 2019. And! I stepped up how many podcasts, newsletters, masterclasses I took. In case you're wondering, I truly believe in Online Learning, Podcasts and more!
Why? because I get to share some of that with you! This week, I realized some things I could do to define myself better as a whole and not just part of what I do. I hope you'll do that too.
Finally, Joe Procopio says: '..I was free of the remorse of tying my self-worth (to his business). '…I was now doing it for the reasons I started doing it in the first place… and to launch that rocket as high as it would go.'
What great advice! We aren't Human Doings- We are Human Beings after all. If you're struggling now, go back to your 'why' and make a list of your 'reasons'.
It might not be your favorite day everyday- yet I can attest to the fact that the Favorite Days are there and if you know and see the Letdown Days creeping up on you? You'll be better at picking yourself up, dusting off your list of the 'whys' and 'the reasons'. After all, those are your best tour guides.
Love y'all Brenda
I hope you'll take time to check out online learning while you're doing your unique kind of business, and of course, I hope you'll take a look at my Online Course –
Be Unforgettable Beginner's Guide to Visual Marketinghttps://camellia-s-cottage-blog.mykajabi.com/about-course I'd love to have you there!